Purchases
In this section, you will find the options to configure the purchase reports that iDynamics Printing Documents offers, as well as examples of each of them. The results may vary depending on the configuration of the printing options that are selected.
Comments
The "Comments" that have been added to the document header are included in the footer of the print document. A maximum of 4 comments contained in the document are shown, in the same order. You can find an example of this in the Purchase Return Order section below.
Item Reference Numbers for the Vendor
For purchase orders and return orders reports, there is the possibility of printing the internal reference number of an item, or the item reference number for the vendor (blank if it does not exist), or both (if there is no vendor reference number for an item, the internal reference number will be printed).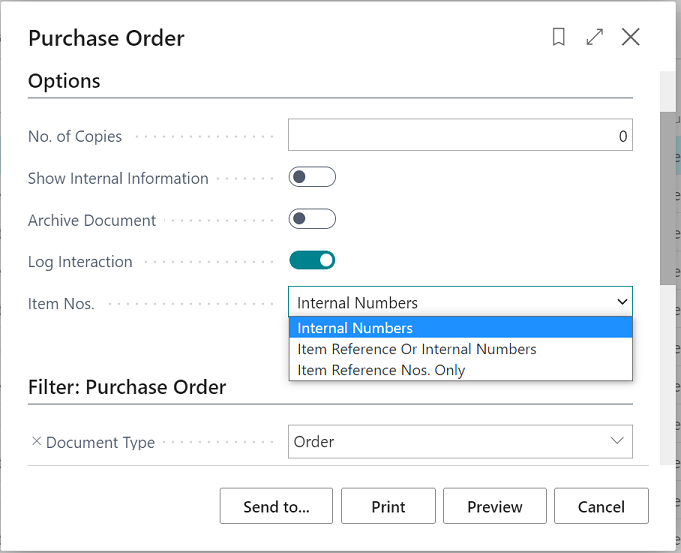 Purchase Order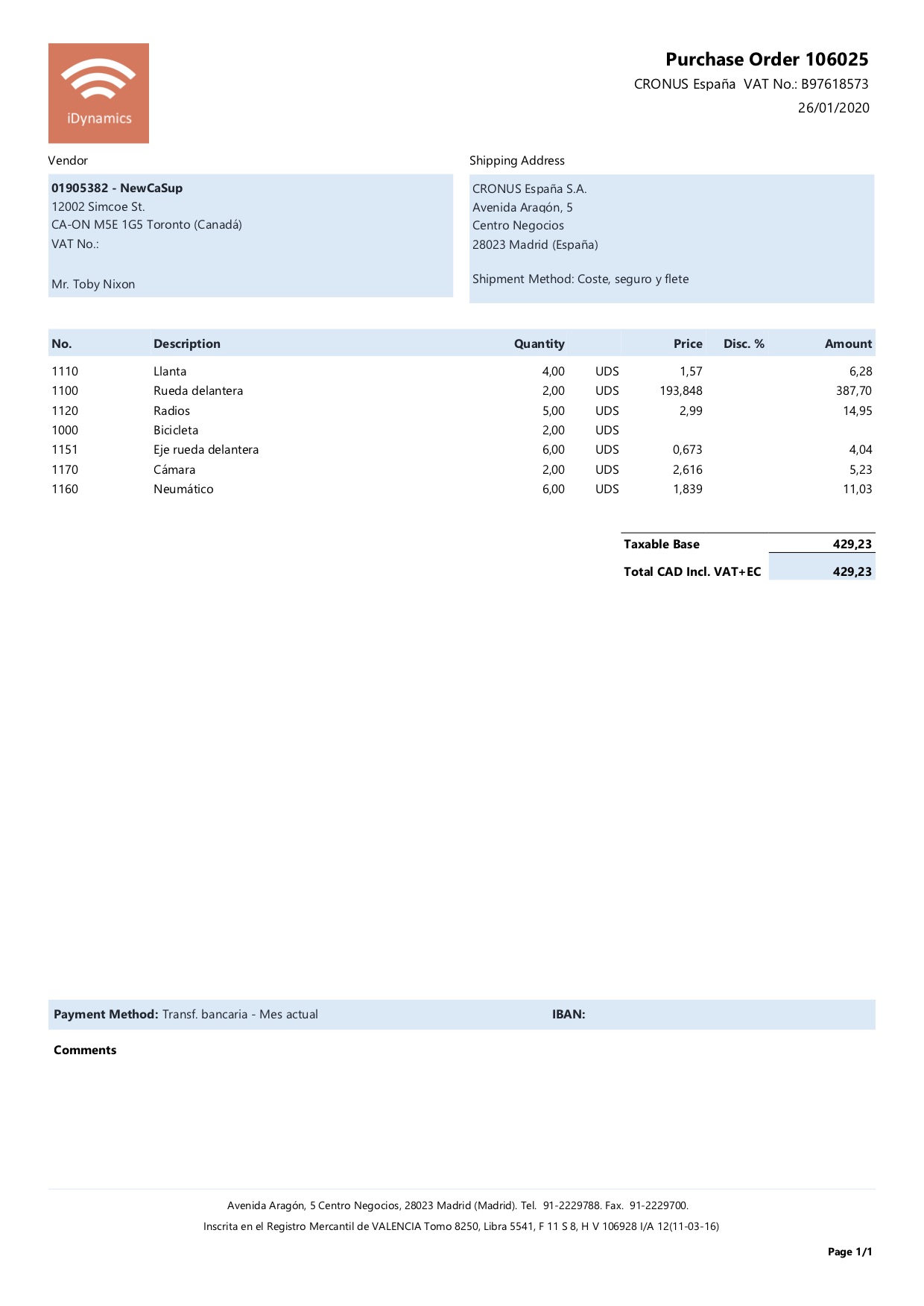 Purchase Return Order
The reason for the return, if it exists, appears under each line.