Sales
In this section, you will find the options to configure the sales reports that iDynamics Printing Documents offers, as well as examples of each of them. The results may vary depending on the configuration of the printing options that are selected.
Customer references
In several reports, the reference for the customer of the printed document is shown, only if it has been specified:
Sales Quote
Sales Order
Sales Proforma Invoice
Sales Shipment
Sales Invoice
Sales Credit Memo
In all of them it is printed in the same place in the header.

Comments
The "Comments" that have been added to the document header are included in the footer of the print document. A maximum of 4 comments contained in the document are shown, in the same order. You can find an example of this in the Proforma Invoice section below.
Product Photos
When printing an order or quote, the option "Show Product Photos" will appear. If selected, the detail lines of the order will show a thumbnail with the photo of each product, if available in Business Central.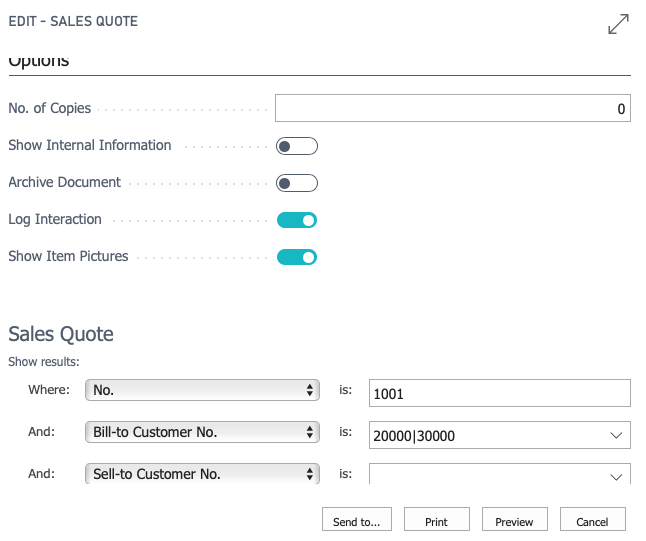 Lot and Serial Numbers
When printing (invoices, shipments or credit memos), we can mark the options for "Show Serial/Lot Numbers" and "Show Expiration Date" (not for credit memos).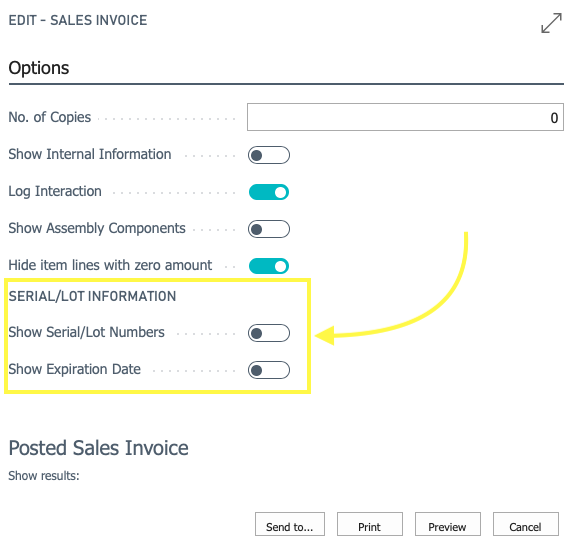 When the "Show Serial/Lot Numbers" option is selected, the serial or lot numbers delivered to the customer are displayed. These appear below each product line (using lot or serial numbers). In addition, in the case of lots, the number of units delivered by each of them will be indicated in parentheses.

Important
In order to show the serial and/or lot number, it is necessary for the product in question to have the parameters corresponding to product tracking configured in the product file.
If the option "Show Expiration Date" is ticked, it also allows to concatenate the expiration date related to each serial or lot number.

Sales Quote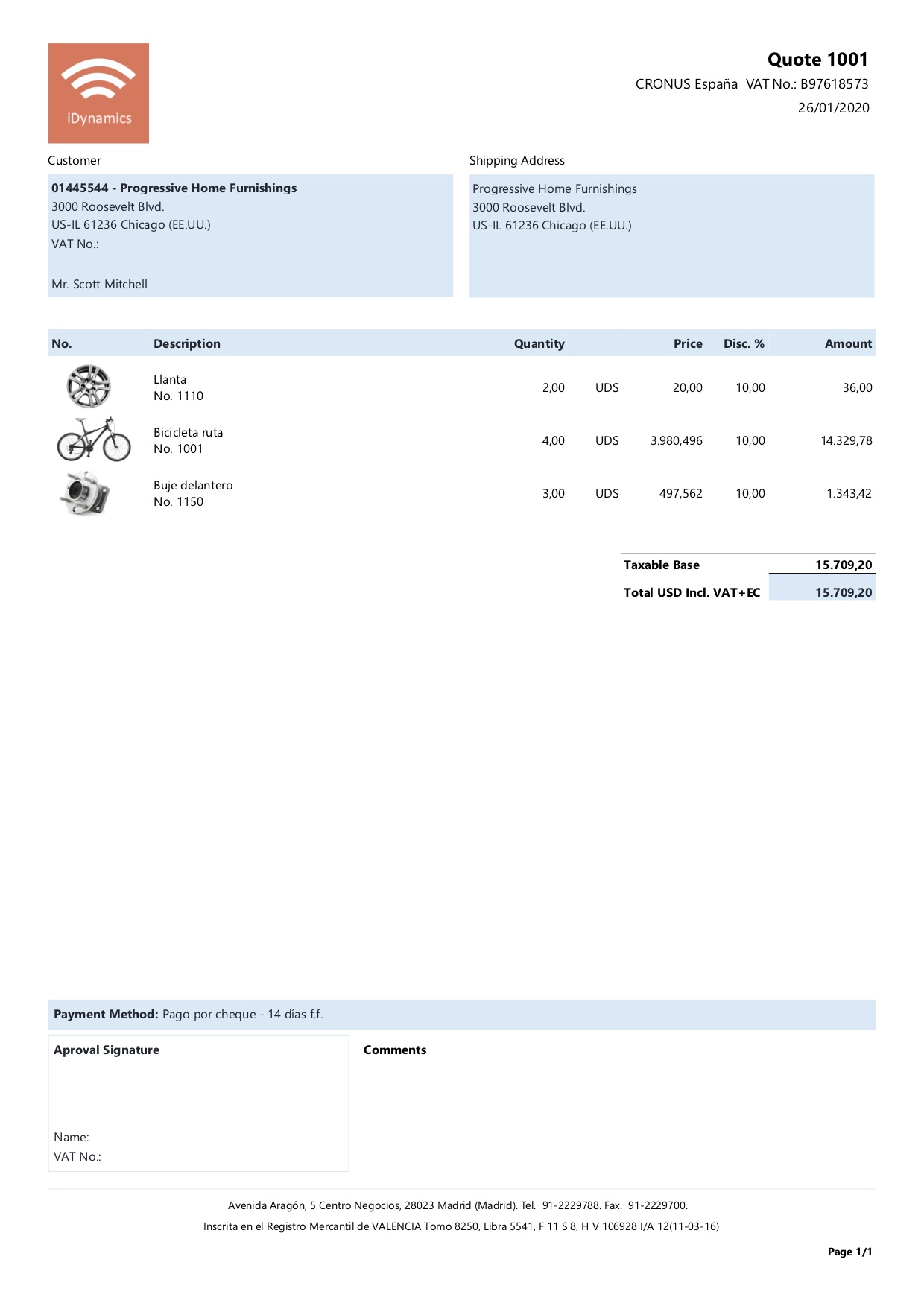 Sales Order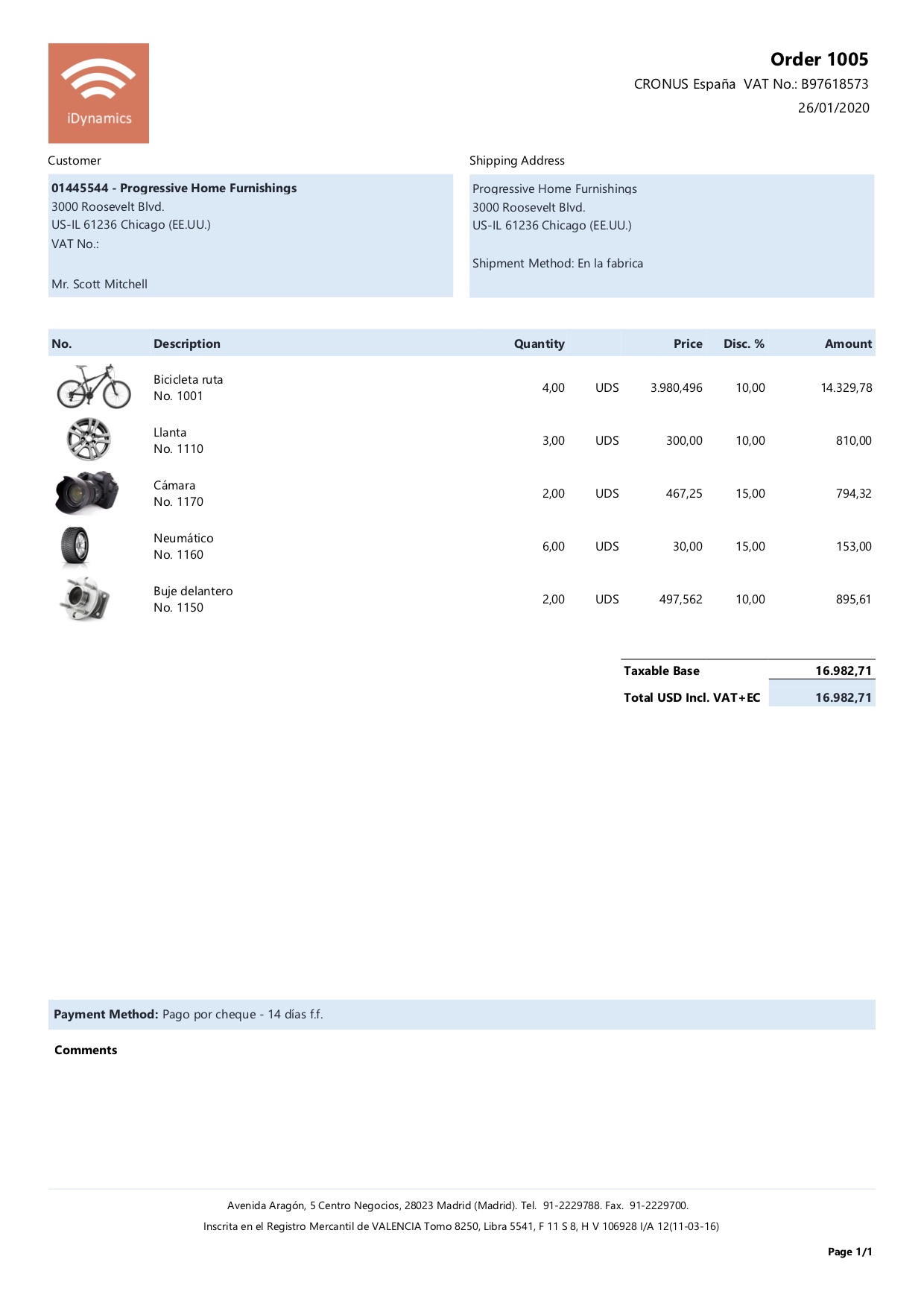 Proforma Invoice
A proforma invoice is a sales document that has no fiscal or accounting validity, although it specifies the details of a future final invoice. By using the proforma invoice, the seller commits to providing the specified products or services at a specified price.
The iDynamics Printing Docs extension adds the possibility of printing a proforma invoice from a sales quote (in Business Central, the only option is to print the proforma invoice from sales orders and pre-invoices).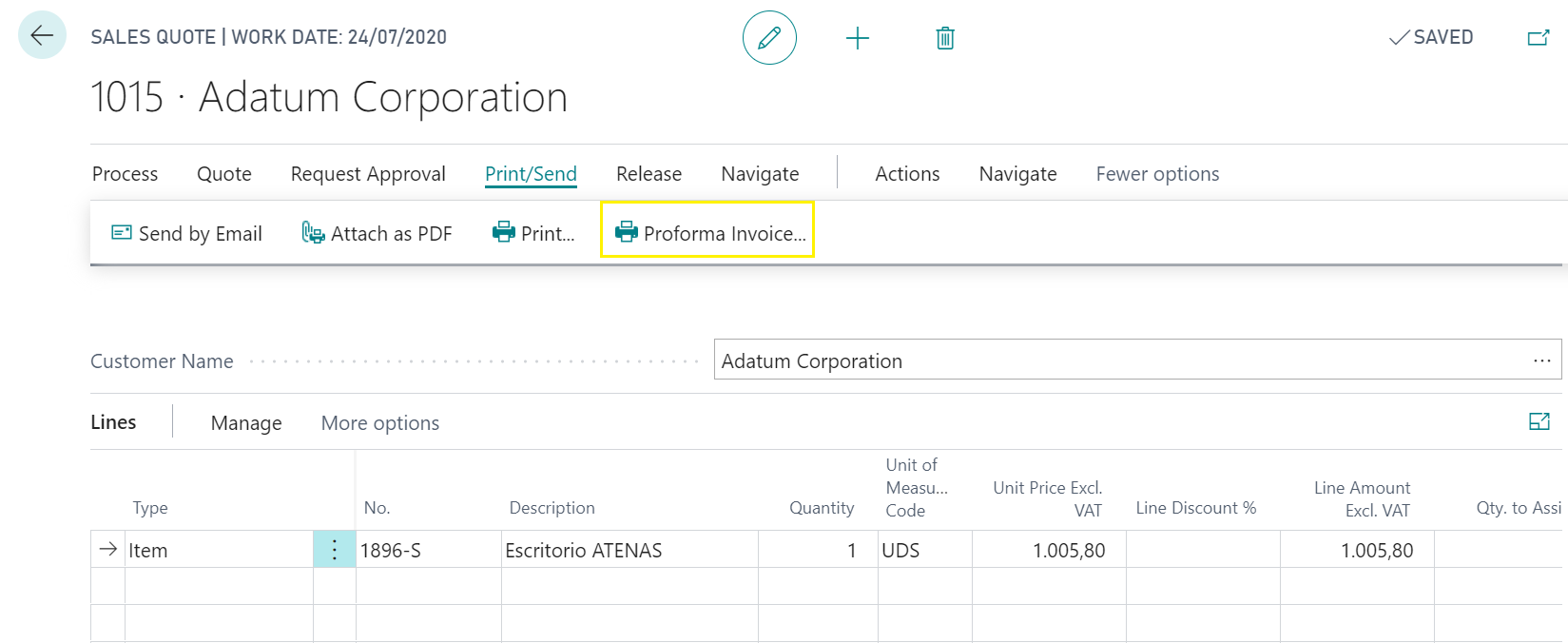 The design of the proforma invoice is identical to the design of the invoice history, except for two details:
The title at the top indicating that it is a proforma invoice.
The proforma invoice does not include due date details.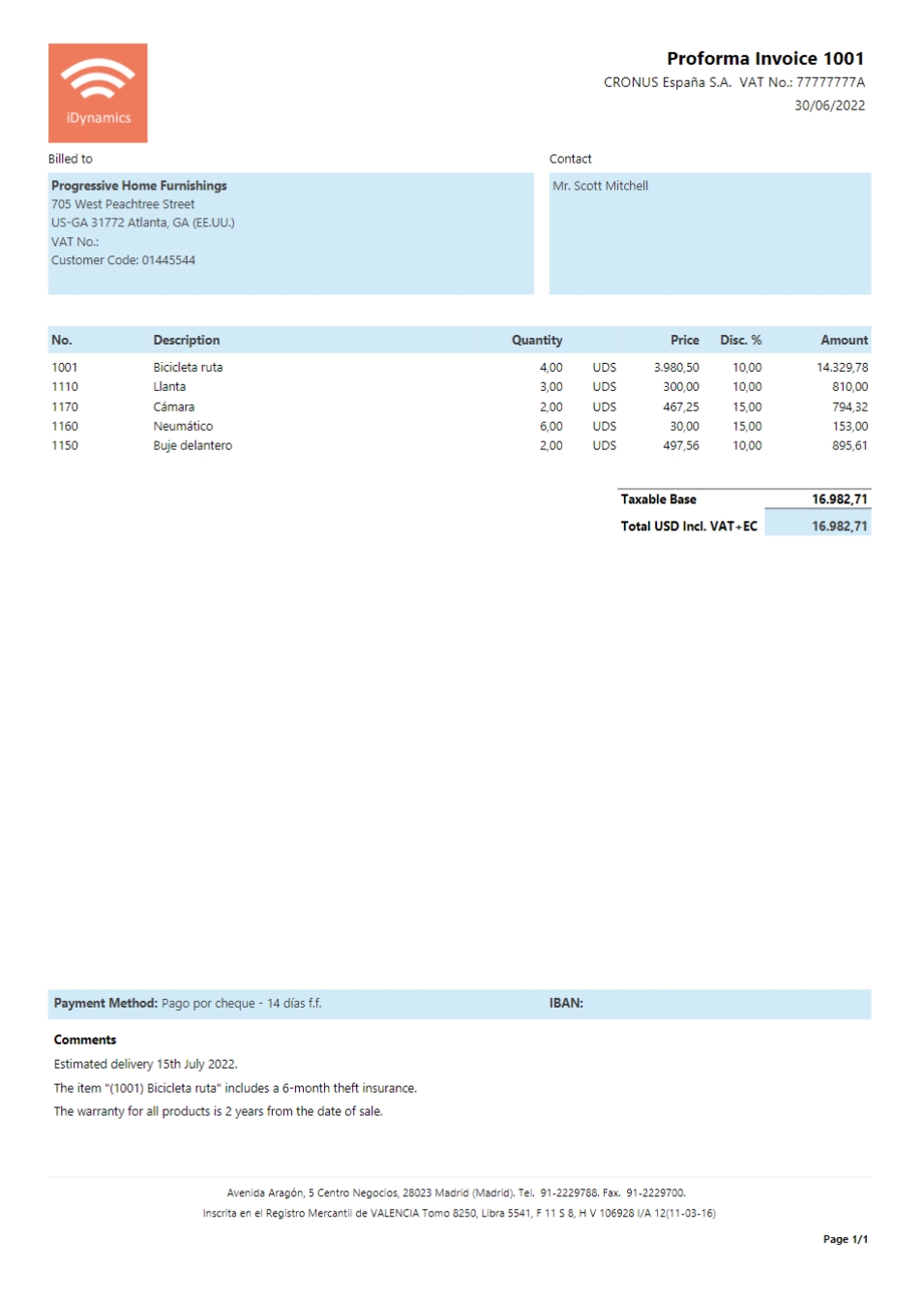 Sales Shipment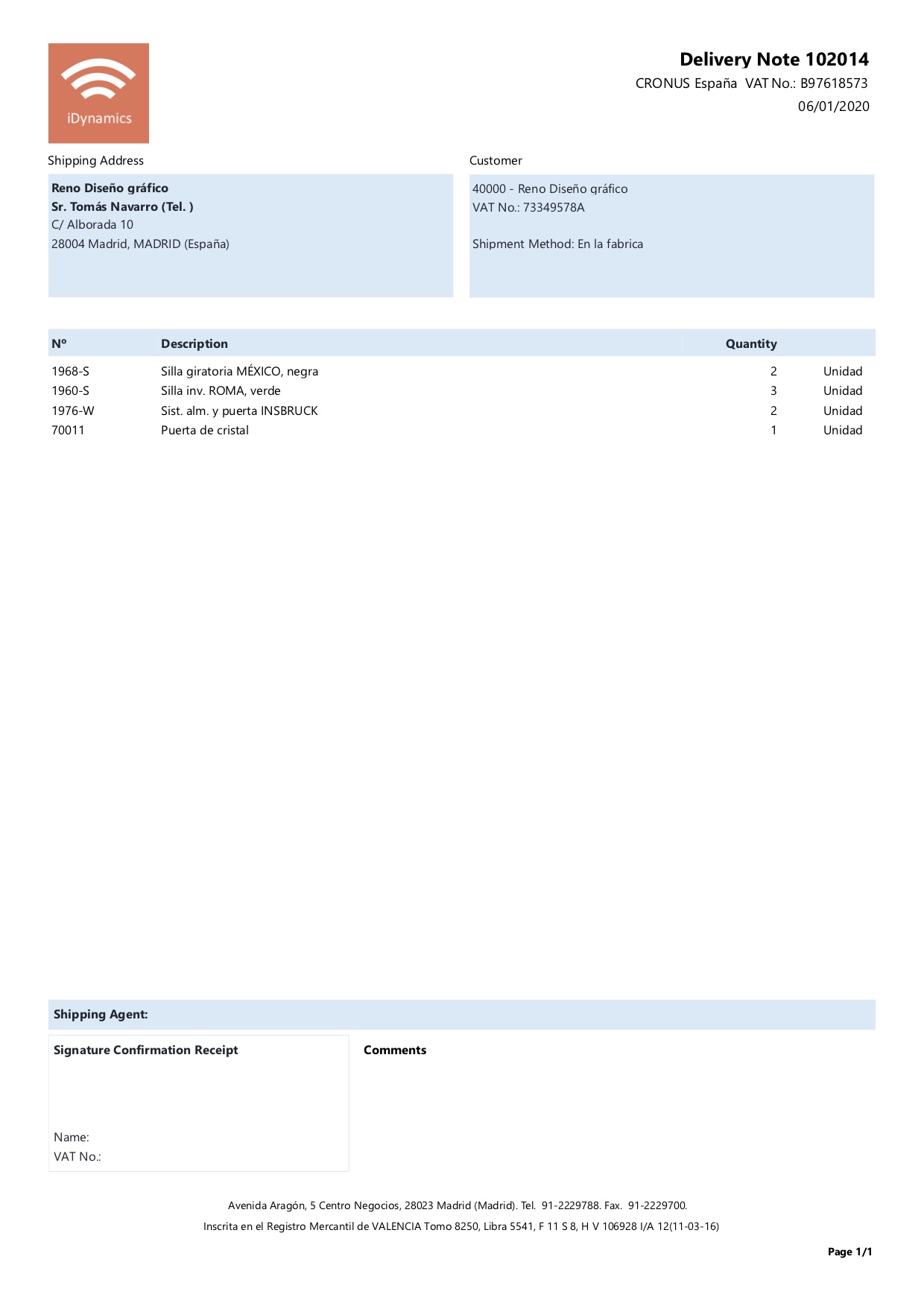 Sales Invoice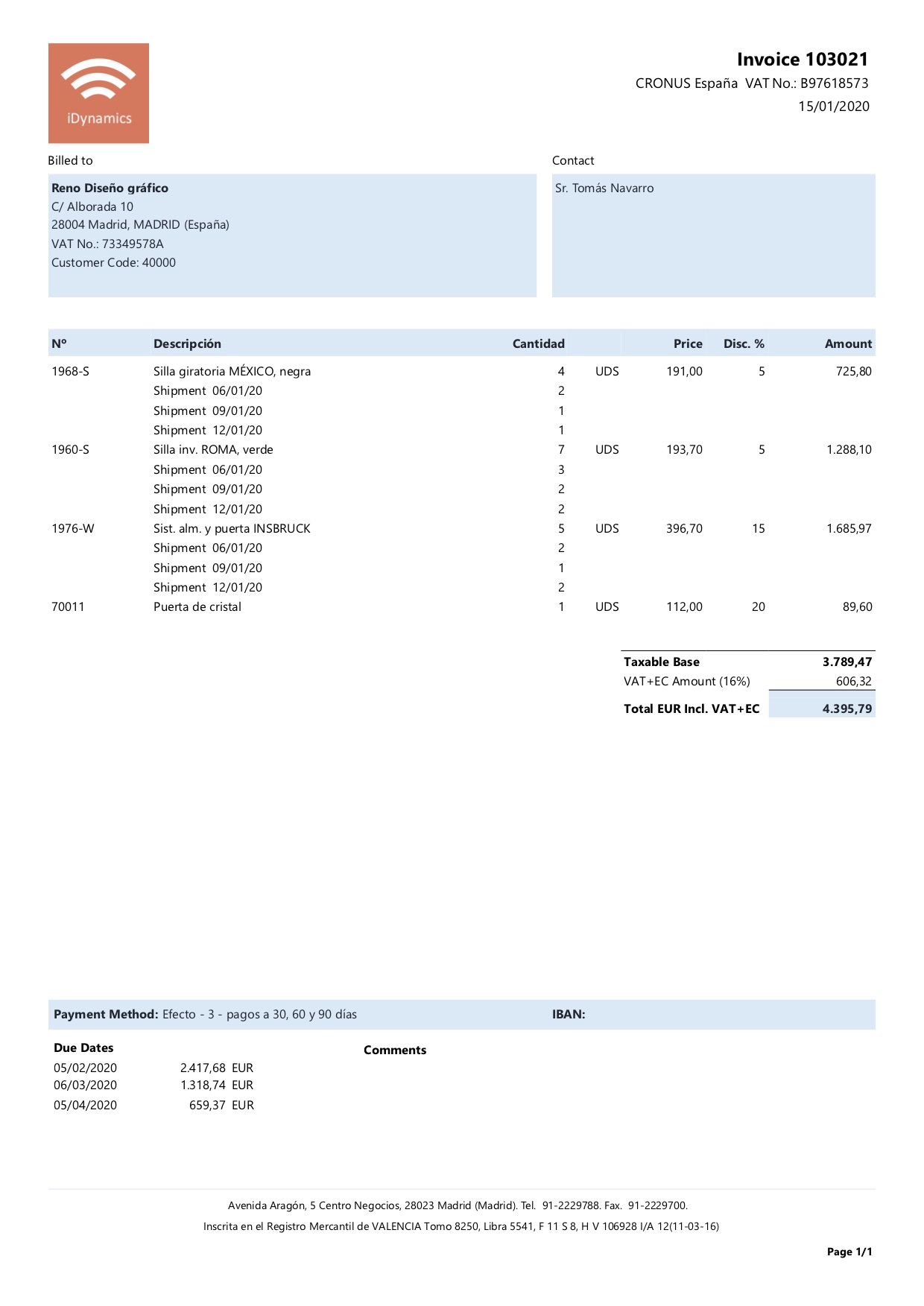 Sales Credit Memo