Employee Work Entries
General Description
Combining office and employee configuration, hours report and absences, iDynamics Working Hours generates a history of entries in which the worked hours are detailed by each employee, day by day.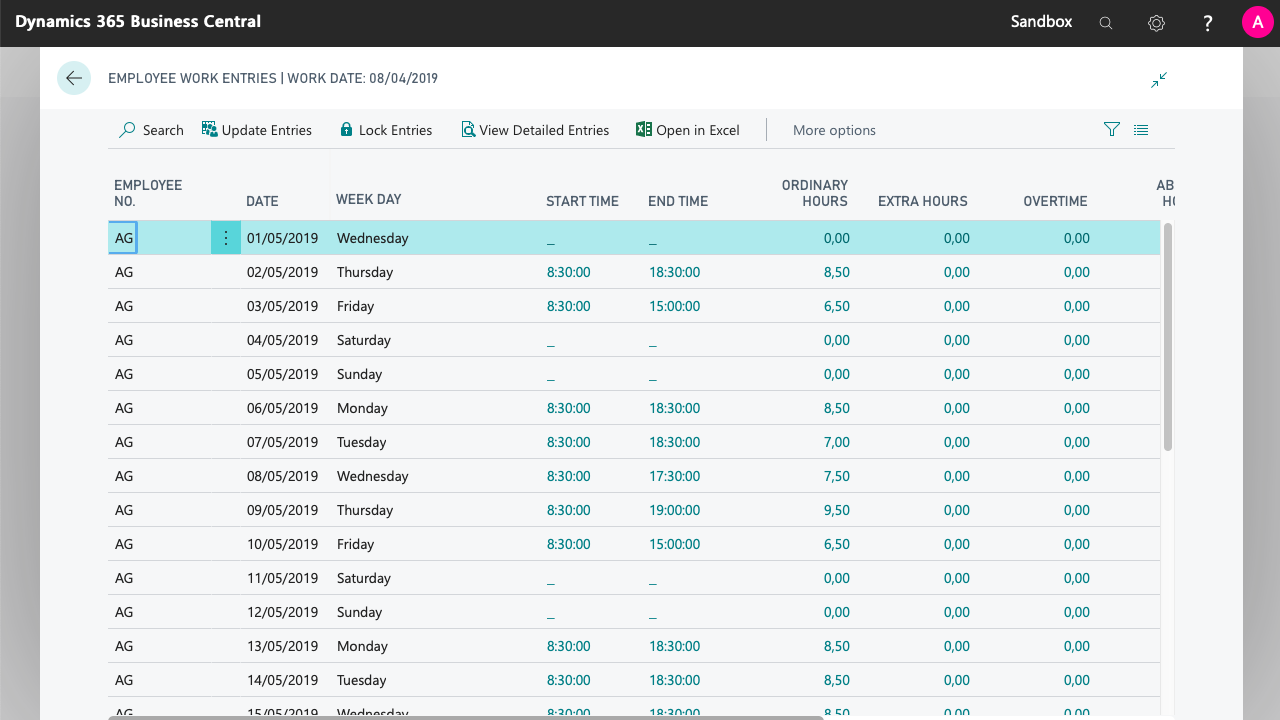 Generation of Entries
These entries can be created manually by clicking on the action Update Entries from the action bar. In addition, they will be created automatically when the hours report runs for a date period.
Once created, the same action as Update Entries in the action bar, or the action Update employee entries of the report of hours, allows you to delete existing entries and recreate them with the updated data of hours report, or any configuration (e.g. schedule) that would have varied.
Important
In order to allow audits to be carried out that validate that the data have not been manipulated, all records store internally the last change data and the employee who generated them.
Blocking Entries
From the action bar of the list of entries we have the action Block entries. Since all the entries include information of the date in which they have been modified, the objective of this action is to be able to block those entries that have already been reviewed with employees (when iDynamics Working Hours is used to comply with legal requirements) and prevent them from being regenerated, with the consequent update of the change date, by mistake.
This lock is merely to prevent unwanted updates, and can be undone at any time, by selecting the enties you want to unlock and choosing the action available in More Actions > Actions > Un lock entries.
Note: Both lock and unlock actions update the change date of the record.
Detailed Entries
Using the action View Detailed Entries. from the action bar we can obtain the detail by the hour of the day.