iDynamics SII
Warning
As iDynamics SII is an app exclusively for Spanish Customers, these docs are just a summary of the Spanish docs.
iDynamics SII facilitates compliance with the obligation to submit VAT information to Spanish tax agencies (AEAT, Regional Treasury of Navarre, Basque Regional Treasury, Canary Islands Tax Agency (IGIC)) through the service of Immediate Supply of Information (SII), directly from Microsoft Dynamics 365 Business Central.
This app is for those customers who have requirements that are not covered by the standard functionality of Microsoft Dynamics 365 Business Central, who wish to check the data stored by the tax agency (and its quad status) directly from the ERP, or who wish to take advantage of the personalization and shipment management facilities added to Dynamics 365 Business Central.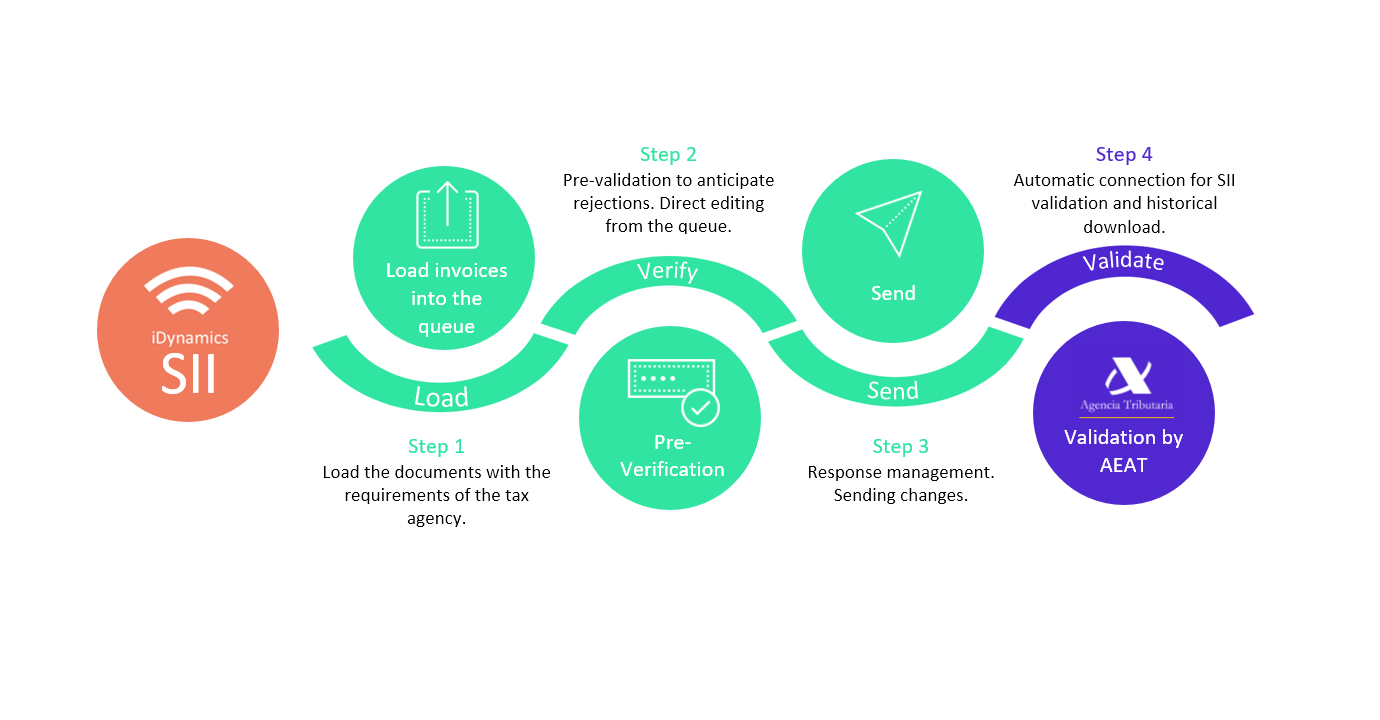 The user manual is divided into:
These are the steps to be taken after iDynamics SII is installed for the first time. Once configured, it should not be necessary to return to this screen unless there are changes in the way to integrate with that system.
Here you will find the parts of the application that are used most frequently, to send data to the SII and to visualize the state of the communications with the system.
Different examples of VAT setups. The objective is for them to be a useful starting point for the setup of the clients.
Since one of the things that causes most confusion is the different ways of identifying the counterpart on an invoice, we have created a small guide detailing what each one consists of.
Are you thinking of installing iDynamics SII and still have doubts? This document highlights some of the main features of the product, which are an improvement to Microsoft's standard solution.